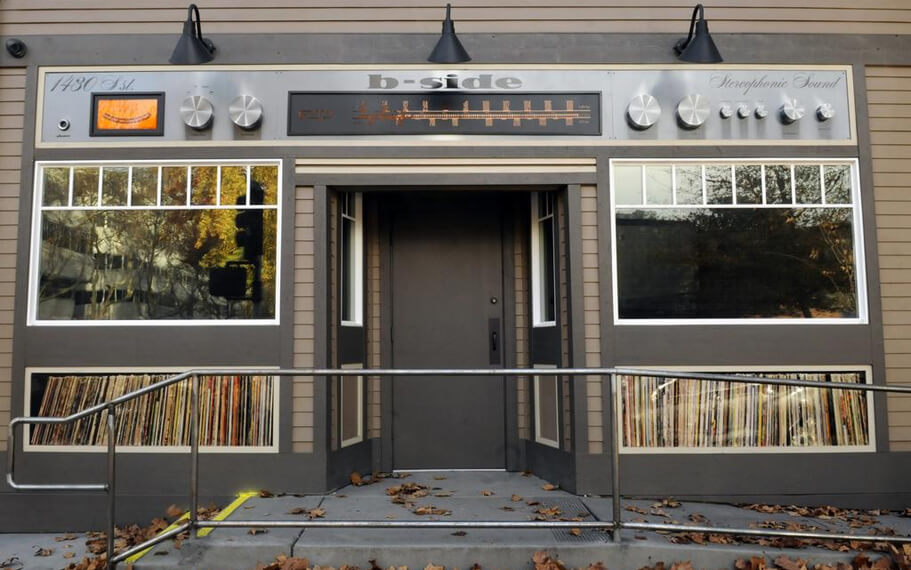 Sacramento Cinco De Mayo Friday Pub Crawl Party
The World-Famous Cinco de Mayo Weekend Pub Crawl Sacramento Edition: $4 Cerveza Drafts, 2-for-1 Margaritas, $5 Shots
Cinco de Mayo Pub Crawl Party
Fri, May 5th, 2023, at 5:00 PM - 2:00 AM PDT
Time to put those Sombreros on and head out for the Ultimate Fiesta ... the Cinco de Mayo Holiday Pub Crawl Party in Sactown with drink specials as low as:
$4 Cervezas • 2-for-1 Margaritas • $5 Tequila Shots
Registration Begins 5PM at B-Side in Sacramento, at 1430 S St.
Get ready for the biggest Cinco De Mayo ever!! If you are looking for the best way to celebrate the Cinco De Mayo holiday; then look no further ... Join us for the biggest non-stop fiesta bar crawl in Sacramento with amazing drink specials and tons of Cinco De Mayo fun on Friday, May 5th, from 5PM to 2AM.
Our annual Cinco de Mayo Pub Crawl party is sure to satisfy all your "Cinco de Drinko" needs this Cinco de Mayo Weekend. The party starts at B-Side; and continues on to some of Sactown's best bars with exclusive deals on drinks.
Bring your best pals — plus make some new — as you enjoy drink specials, DJ dancing, and no cover at nearly a dozen venues. And make sure you have a way to get home without driving; because this party is gonna get LOCO!!
THE HIGHLIGHTS
Registration begins at: B-Side from 5-9pm | Party till 2am
Enjoy free entry to multiple Sacramento hot spots
Experience the local party scene with a professional party leader
Discover some of the city's best bars & clubs, with all cover charges included
Have a great night out with other fun travelers!
Enjoy exclusive drink deals throughout the day+night
Go out with a bang with VIP entry to our exclusive, FREE After Party TBA!
This Sactown event happens every year-- and it is a must-attend!! Grab tickets today to the Sacramento Cinco De Mayo Pub Crawl party and enjoy amazing perks like discounted drink specials and free entry to all the participating bars. This is a true Cinco de Mayo celebration!!
HOW IT WORKS
Buy your ticket for the day you want to go.
Check-in at B-Side during the following times: 5-9pm, Friday 05.05.23 (Do not be late, no exceptions, you must check-in by 9pm)
At that point, you will be given a map with the bar locations in Sacramento and when they're participating in the drink specials.
Must be 21+ to participate. Please bring a valid photo ID.
Do Not Drive: Use Ride Share Take a cab, limo, walk or arrange designated driver.
Be kind and courteous to all, don't forget to tip your bartenders & Have Fun!
FULL DISCLAIMER
Must be 21 years old to participate; valid State ID required. All Sales are Final. No refunds or exchanges. Prices are subject to change while supplies last.
Advertised drink specials are subject to change and may vary at certain venues. Actual drinks offered are at venue's discretion and subject to change. Participating venues & advertised times are subject to change. Each venue may only participate in the drink specials for a 3-hour period.
PubCrawls.com promotes safety and urges all participants to drink responsibly.
Participants must bring their Print At Home Ticket to the registration venue. No refunds. All sales are final.
If a venue is at capacity then you may have to wait until person exit prior to entering. There will be multiple venues participating in the drink specials at anytime that you can go to. Do not be late for registration.
Please Note: No credit or refund is due as a result of ticket purchaser or any person in the party contracting Covid-19 or a variant alike. By purchasing tickets to a VIP Nightlife Event:
You agree that you are taking the full financial responsibility for your tickets if you contract Covid-19 or variants alike.
You also agree, that you will not attempt to attend event with any prior knowledge of contracting Covid-19.
You may transfer your tickets for any reason to another person by having the ticket purchaser emailing our customer service within 24 hours of the event info@vipnightlife.com with ID and copy of CC to transfer to another customers name & their email address.
Can't decide which boozer to hit this Cinco de Mayo holiday? Get your attire on point and head out to some of the best & biggest Cinco de Mayo special events for a day and or night full of fun in the city you're living or traveling to. Learn more.